Become a Book Launch Gladiator:
How to go from Newbie Author to Bestseller
No Idea How to Make a Book Launch Plan? This Course Can Help
Do you fear that no one will buy your book?
Do you feel overwhelmed by book marketing?
Do you want to crush your book launch, but have no idea how?
We can help.
The #1 fear that you will face as a new author is that no one will buy your book. The reality is that if you don't focus on marketing, this fear will come true. Your book will be uploaded to Amazon and will then disappear into the abyss if you don't make a launch plan.
In this Book Launch Gladiator online course you will learn how to do this. I will show you the ins and outs marketing in self publishing.
This course was built from the ground up with the new author in mind and as such will answer common marketing questions.
The videos, checklists, spreadsheets, and written tutorials contained within will teach you how to become a Book Launch Gladiator. It will take you from marketing level ground zero all the way to prime time in the Roman Colosseum.
Covered in this 65+ Module course:
1) Basic Kindle marketing questions and answers
2) Pre-launch phase and setting up your book for success
3) How to get reviews for your book the right way
4) What to do during launch week besides just checking stats
5) Post-Launch strategies for successful marketing beyond launch
Buy this course, embrace your inner author, and become a Book Launch Gladiator.
-Jordan
Become a Book Marketing Pro
Watch this quick video now to see how this course will help turn your book into a bestseller
What Will You Learn in This Course?
Self Publishing Marketing Questions Answered
Pre-Launch Phase and Book Set Up
Review Gathering Process Overview: Reviews the Right Way
How to Have a Kick Ass Launch Week
What's Next After Launch? Post Launch Strategies
The Basics
Your self publishing marketing questions answered. No more googling every single time something new pops up.
Book Setup From The Ground Up
I provide an extensive tutorial on how to get your book set up for launch success.
How to Get Reviews
I guide you through the process on how to get reviews the easy and ethical way.
Not Convinced Yet? The Following Videos are Just a Very Small Part of the 65 Module Course

 
"Jordan has created a one stop encyclopedia for launching and marketing a book. He speaks from firsthand experience throughout the course, peppering his videos with secrets of the trade he has learned in the trenches during his own book launches. All in all, this course is fantastic and I highly recommend it for both new and experienced authors."

Daniel Lee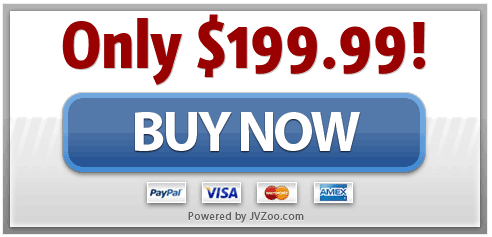 Course Intro
Course Overview
About Me and What Books I have Written
3 Important Questions to Ask Yourself (With Answers)
Where This Course Picks Up in The Process and Who It's For
Fiction vs. Non Fiction
Why You Need to Build a Platform
Reasons to Learn Book Marketing
The Truth About First Books (Sales Expectations)
Word of Encouragement
What Can you Expect to Get Out of this Course?
Pre-Launch Phase
Pre-Launch Phase Overview
Building Buzz
Social Media Basics
Get Your Own Website/Blog
The Importance of a Good Finished Product
The Three Most Important Aspects of Book Marketing
Writing a Book Description Part #1 Overview
Writing a Book Description Part #2 Examples
Writing a Book Description Part #3 Bonus Tip
Title and Subtitle
What is a Lead Magnet and How to Make One
What is Kindle Book Ranking and What Does it Mean?
How to Choose Kindle Categories
The Reason Why Picking the Wrong Category Can Look Bad
Marketing Materials to Have Ready to go
How to Set a Launch Date
Kindle Pricing Basics
KDP Select or Not?
KDP Free Days or Kindle Countdown Deals?
Book Promotions
Soft Launch vs. Hard Launch
Uploading to Kindle Basics
Pre-Launch Timeline and Recap of Section
The Review Gathering Process
Review Section Overview
Why Are Reviews Important?
Why You Need to Start This Process Early
How Many Reviews do I Need?
Friend and Family Reviews? Yay or Nay?
Review Swaps?
Reviews: A Game of Numbers, but You Need People Too
What is The Process of Getting Reviews?
Step #1 Review Tracking
Step #2 How to Find Potential Reviewers
Step #3 G-mass and Email Followups
Review Process Wrap Up
Editorial Reviews
Goodreads Giveaways
Bonus Tip: Keep a Growing List of Potential Reviewers
Launch Week
Launch Week Overview and Call to Hustle and Bustle
Building Buzz During Launch Week
Continue to Nurture Potential Reviewers
Running a Book Giveaway
Be a Social Media Ninja
AMS Ads Brief Overview
Email Marketing How to and Hacks
Podcast and Blog Tours for Expanded Outreach
Don't Get Discouraged
Raise Price to $2.99
Post-Launch Strategies
Intro to Post-Launch Phase and Call to Keep Writing
Plan a Secondary Launch for Continued Exposure
Evaluate and Learn from any and All Mistakes
Continue to Update Blog
Consider Becoming a Writer on Medium
What's Next? + Downloadable PDF Action Plan
Frequently Asked Questions
How long do I have access to the course?
Forever! Once you've enrolled and paid, you'll have access to the course material for as long as you need. So devour it all in one weekend or take things slow. It's your choice!
What if I'm unhappy with my purchase?
Well, I would be sad. But if you're really unhappy with the course, just email us within 30 days of purchase to get a full refund.
Will This Course Be Updated?
Of course! I plan to update it frequently. All current students get unlimited access to every update published within this course.
I still have a question, how can I contact you?
Why Should I Buy From You?
I am so glad you asked that. It's true that I am not a millionaire author. I am not even that good of a writer. But I have a distinct advantage that other, more successful authors don't have. I am still in the trenches. Yes, I have launched my books and seen success from doing so, but I am not so high up that I don't understand where the newbie is coming from.
In short, I completely understand how it feels to not know anything about KDP and the Kindle Marketplace. That is why I made this course, to help those who want a leg up with their first book.
I want to prevent you from spending thousands (like I did…) on your first book launch. I want to give you a solid helping hand with the entire process of launching a book.
I set it up so you have nothing to lose. Why not take a chance on me and my course? You and your book will be so happy that you did.
-Jordan